05 Jun

Ciné – Real, an itinerant celluloid cinema in East London

by MARUXA RUIZ DEL ÁRBOL
Translation by Ana Penades

At the end of February, I saw for the first time real cinema, in 16mm and with two intervals to change-over to the next reel. Like every last Thursday of the month, Ümit Mesut's hands were in charge of giving life to an old roll of film.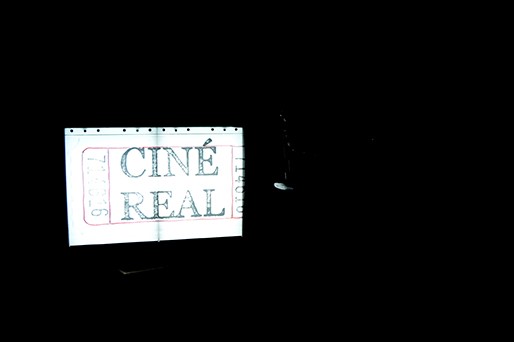 Maruxa Ruiz del Árbol
That night it was On the Waterfront (1954), one of the films from the collection of the young filmmaker Liam Saint Pierre.
Ümit and Liam met each other by chance one year infront of Hackney City Farm and, during a drunken night, they put in place this magic initiative that offers the opportunity to discover the taste of the cinema in celluloid.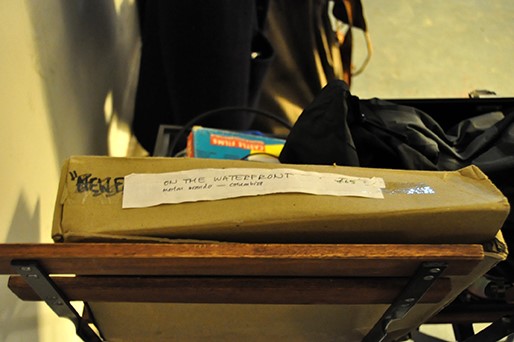 Maruxa Ruiz del Árbol
Ciné-Real is an itinerant cinema improvised somewhere in East London, depending on the availability of the locations.
During this year, it has screened titles like Shark, New Paradise Cinema, Scarface and The Exorcist. There are no limits when it comes to finding films since Mesut owns one of the biggest collections in Europe.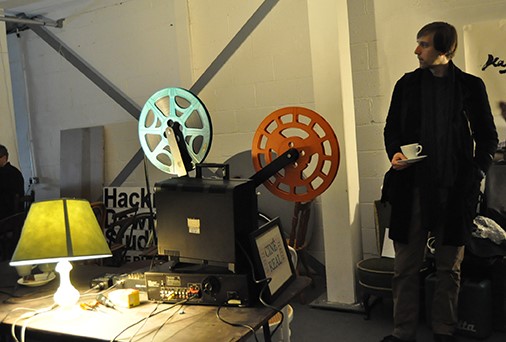 Maruxa Ruiz del Árbol
To those who do not know him, Ümit is a man with a dense moustache, aviator progressive glasses and a mission: Save the celluloid.
In an unsuspecting spot in East London, he stacks up, in what it looks messy, his magnificent collection of films, cameras and super 8, 8mm, 9mm and 36mm projectors.
Their shop Ümit and Son has been providing films that nobody wants to preserve to broadcasters such as th BBC.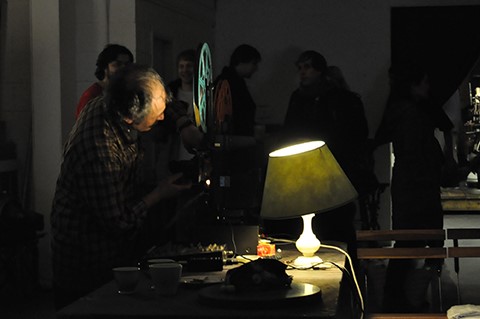 Maruxa Ruiz del Árbol
This Turkish man who has been gathering together and screening cinema since he was a little child believes that keeping them is still worthwhile.
That is why this Thursday the 28th he spent two hours of his life pampering every single centimetre of On the Waterfront with the only purpose of allowing the 40 people who attended see Marlon Brandon in 16mm.