26 Jan

Mariel, la vie en noir

Adventures and misadventures of a naïf character inside a suffocating atmosphere

Interview by Cecilia Díaz

Let's thank that nowadays there is a program such as DO (Denominació d'Origen, Guarantee of Origin), inside the Tv Locals' Xarxa, that has as a goal and challenge to become a platform for new creators, holding and promoting audiovisual productions of quality and transgressing, both in shape and content. Every Sunday they bring us the chance to go into different stories in a mini-series format and, that way, to be able to discover new audiovisual talents.

That is the case of Van Velvet, young Argentinean film maker based in Barcelona, that premieres this Sunday Mariel, an experimental fiction micro-series, shot entirely in Super8, produced by LaCamara y XTVL, and co-produced by MAGOPRODUCTION. Thirteen episodes in rigorous black and white, settled in an industrial textile community, showcasing the rough life of Mariel, a young woman that gets involved in an obscure and unfathomable way into a series of misfortunes as a result of her naivety. A drama narratively soap-, but recounted from visual parameters characteristic of the vanguard cinema, that flirts with Black Cinema topics and chases, according to its creator, the idea of the light. In short, a piece of candy for that eager spectator that leaves TV for being impossible and doesn't know how to come back to it. Maybe this previous full immersion in Mariel's own universe through its creator, and following the classic parts of the tragedy, will end up convincing and encouraging the skeptics. There's still light at the end of the tunnel.

>

Prologue

'The idea was to conceive Mariel's own universe in a place stuck in time'

'I was looking for an industrial place to make a photography project. In this process I found a web- consortium that unites 18 industrial communities in Llobregat. That idea of a factory with beds inside was caught my attention. My father had a factory and it always was remarkable to me how people would work for so many hours, they arrived at night and left at night and, what happened with life? From there I started to get a little obsessed with these communities and, researching, I found a lot of stories. At the same time, I'd been having in mind to do something in super8 for a while so, around this, I started a more plastic project and, one day, unintentionally, the need of telling something appeared. Mariel is, then, the result of an evolution of all these ideas, and of the way of tackling them. I presented the Project to the DO program of the XTVL and it was welcomed, but from my initial proposal of 7 episodes we went to 13, so everything became a little vertiginous from one day to the other. It was October and we had to start shooting in December,, we had to re-write and adapt the screenplay, the casting process, and adding the fact that each episode would open with a documentary prologue.

Even though Mariel's story is completely fiction, the documentation process was essential. At that point, the historian Raquel Castellá helped me, but then there's a moment where you grow apart from all that and say. "Now my fantasy starts, my fiction", that obviously is supported by everything learnt. In that line, the sense of the prologues was to give the project an historic frame, so that, when watching the complete series, you could have a mental map of how the industrial community was formed, through some stories than took place there. They give the episodes that historic frame and, besides, tell an anecdote, giving a real experience to the fictional space that we will later see. Someone that has lived in that era, in an industrial community, will find features of the story they lived, but in the end the series always goes down to be fiction, that in this case is stronger than history itself.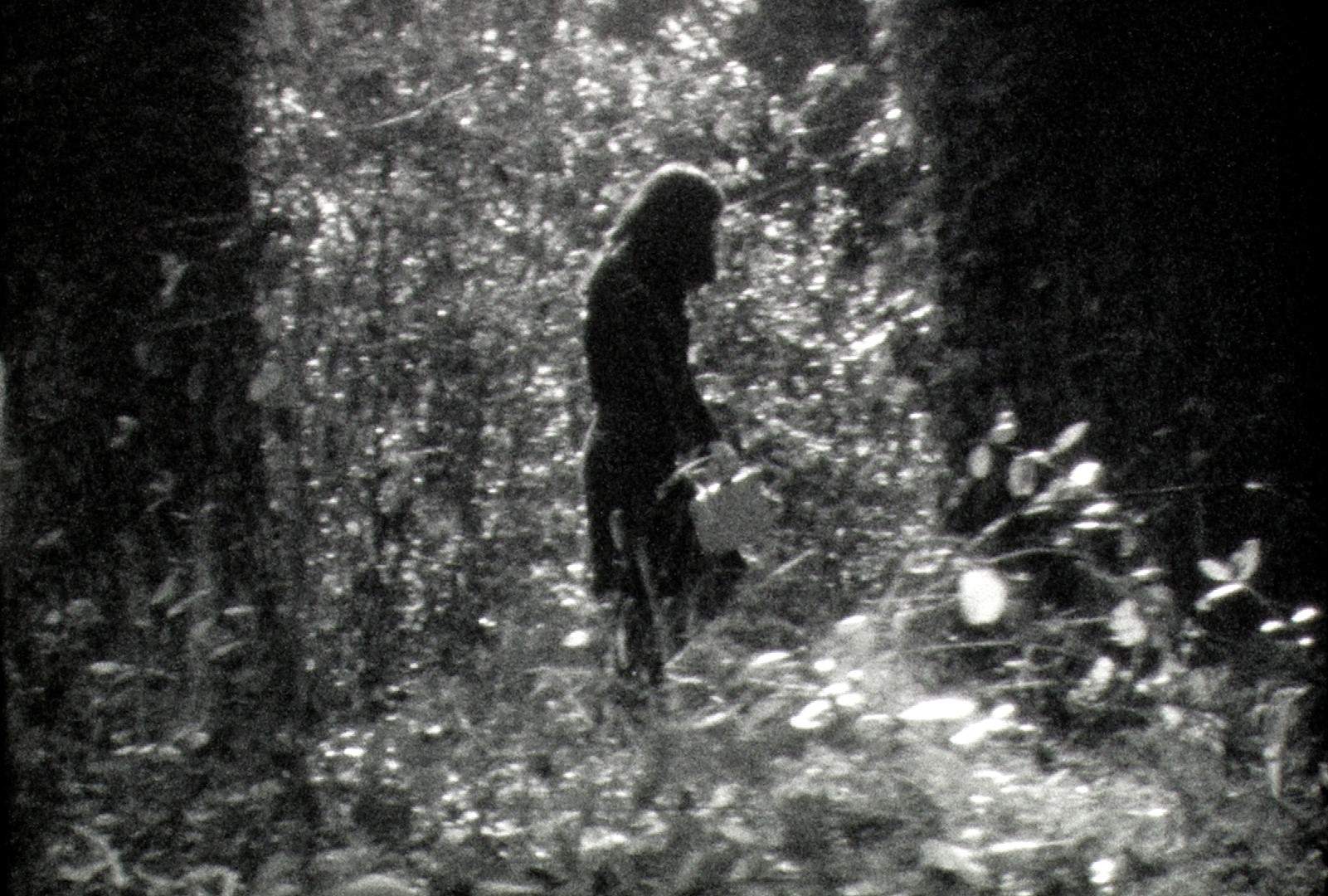 The idea was to conceive a universe characteristic of a place stuck in time, without the pretension of being faithful to a certain time but based in an esthetic line, in this particular case the 40s. From there on, we modified it to achieve that particular universe of Mariel. The story takes place in an industrial community in the central part of Catalunya, in the river Llobregat bank. A place aside everything, with its own rules and a particular social structure. A grey place stuck in time. Mariel is a 23 years old orphan girl, sensual and innocent, that lives in the community convent. She has a monotonous life, works at the factory and goes to the Vocational School to learn how to be a good housewife. One day, leaving the factory, decides to go to the river and take a bath, willing to break the daily routine.
When she goes out of the water, she finds her clothes and lunchbox missing. Someone stole it. This situation unleash a series of dramatic events that take us to a tense and mysterious outcome that turns the plot in a circular myth.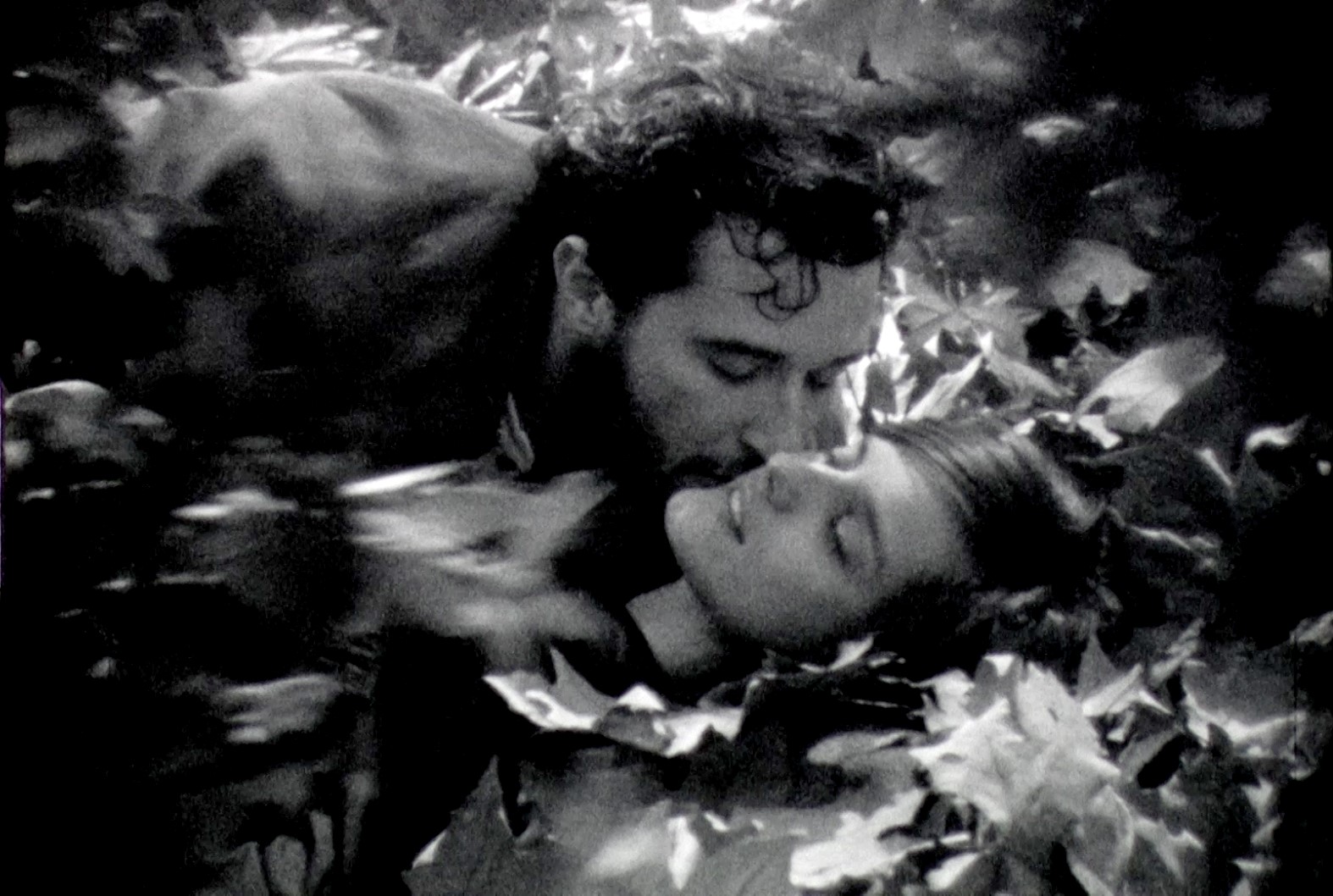 Episodes
 We filmed in the communities in the Llobregat area. The whole team moved into a small house in Gironella. We also filmed some of it in Barcelona. It was pretty hard, especially because of the cold (20 days of filming in December, some of them it could be -5ºC) and because we chased the sun, we shot in natural light. From the beginning super8 was the ideal format to film, as it is pretty dirty, with a lot of grain, and it embraces the fiction in a very different manner from what you can do with video, usually harder, more blunt and requires a more thorough subsequent treatment. It has the advantage that the antique gives you even if you don't want to and, if you push it and force it a little, you get better results. Besides, it obliges you to have a photographic awareness of what you are doing, as you are not seeing it in the same moment, and I like to work like that at some point, because you get more concrete when doing things, you work with the sunlight, you can´t repeat, there's a lot of hurry and you need to be very focused.
However, technically it's terrible. Everything around super8 is very Little professional, the new Kodak emulsions are harder than the ones before, so it's hard for the cameras to roll these new tapes, they get stuck, and then the developing process is amateur; which means not everything is going to look the same, and a long etcetera.
Exodus
'This is really Mariel to me, her life drama, tremendista, that goes from bad to worse'
Mariel is a series between drama and black cinema. Drama in its story and black cinema in esthetic, as it follows a little the clichés of the genre: suffocating atmosphere, marked illumination, shadows and contrasts, off-camera and detail shots. It results abstract at some points, but the classic in the narrative leave us a lot of space to play with all the elements, not only purely visual, but also with sound and music, not for that misunderstanding the story, a tragedy. As a character she is a very naïf person that faces a number of torments of which she doesn´t know the way out, a naïf character contained in a suffocating atmosphere. She's not my alter-ego at all, but she does communicate an idea I love, the idea of chasing the light. Looking for those shadows that come from that light.Inevitably, we almost always imprint some elements from our own experiences, our own biographies, transformed somehow, but that are there almost unwillingly. On the other side, Mariel is very dramatic and I guess that has something to do with my way of conceiving things, along with some influences. Key to me where the Quay brothers' Institute Benjamenta and Bergman's The Hour of the Wolf, along with black cinema in general.
More info http://mariel-laserie.com/

Watch the serie on line at http://do.minisites.xtvl.tv/